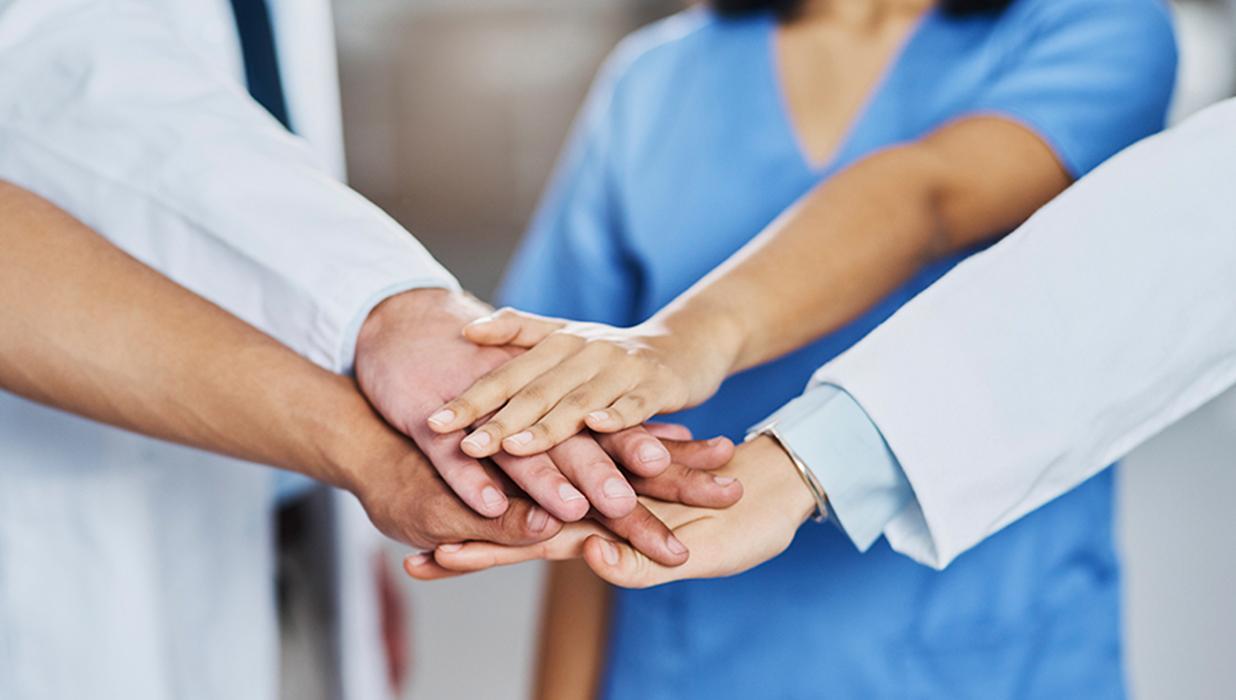 Core to our mission, iS Clinical has always been about helping people, and we are thrilled to announce the recent launch of our iSpiration series. This program series honors healthcare professionals that have been nominated as sources of inspiration in someone's life or community. Each week since July, iS Clinical has been featuring and honoring a winning health care hero on the frontline across all of our platforms. We recognize the sacrifice each healthcare worker makes and want to show we care by giving them the thanks they deserve. In addition to being featured on all of our platforms, each winner also receives additional donations of products to their workplace. Our health care heroes don't have the luxury to stay home; they deserve a standing ovation for all the hard work and selfless hours they are putting in on a day to day basis. Our six selected winners have made a tremendous impact in their communities. Their response to the pandemic has been truly remarkable! They are showing up, putting in long hours, adapting, and improvising, all while continuing to show care and compassion. Their talent, heart, and skills bring hope to us all. Together, a little love and kindness can go a long way.
Selam
"Selam has been a force in the healthcare industry. She has spent her time taking care of patients and has been a hero during this pandemic. Outside of her work at San Francisco General Hospital, she connects local restaurants to the hospital to feed our staff. She contributes her time and loves to give back to the community. She also is leading a peaceful protest called Women in Solidarity for Justice and Equality in the wake of recent event in America."
– Selam's #iSpiration story, submitted by Cindy
---
Sara
"Sara has always been a mentor to me since before Covid. However, once Covid hit she jumped into action not only to help out patients but to help her fellow co-workers. Since day 1 Sara has been reaching out to individuals to get donations for not only nurses but all departments and workers with in the hospital (respiratory, pharmacy, environmental services, etc.). She has rallied and provided surgical caps, masks, ear savers and many more items to the staff where I work. She puts her health at risk every day she walks into the hospital. She is the most selfless and caring individual I have ever met and every patient that has her as a nurse is truly blessed because she gives it her all. Sara has done so much for everyone else, I want to remind her that her efforts don't go unnoticed and she truly is an amazing mentor/friend/co-worker. She hasn't seen her parents since Covid began because her mother is a breast cancer survivor and she does not want to put her family at risk because of the profession she has chosen."
– Sara's #iSpiration story, submitted by Jami
---
Rosemary
"Rosemary Guidry is an RN and Assistant Administrator at The Ellington in Rayne, Louisiana. She has been working diligently to help prevent the spread of COVID to the nursing home because the virus is devastatingly affecting the elderly. She has set up FaceTiming appointments so the residents can stay in touch with family members and has helped to create fun activities the residents can do while social distancing. She has a 7 month old at home and still continues to give her all in the nursing home and at her home. "
Rosemary's - #iSpiration story, submitted by Mayme
---
Stephanie
"Stephanie is a clinical pharmacist in Southern Arizona. Pharmacists are often overlooked as healthcare professionals, but as a pharmacist, she plays an important role in providing care for patients in the hospital. Stephanie has continued to serve her patients and community during this health crisis. As a pharmacist, she not only provides and prepares life-saving medications for her patients, but she also participates in life-saving measures during cardiac emergencies for all patients, including those with COVID. Stephanie works hard and always advocates for her patients. Not only is she a dedicated healthcare hero. But she shows the same care and compassion to all."
Stephanie's - #iSpiration story, submitted by Denise
---
Lauren
"I would like to nominate my amazing and dedicated sister, Lauren. She is a Registered Nurse floating throughout multiple ER's in Florida in some of the hardest hit areas of COVID. She has been dealing with these patients face-to-face daily since the beginning. As if that isn't enough, she is also cross-training in other departments to be able to help in other areas of the hospital when needed. She refuses to leave Florida and ask myself and our family that we don't visit her because of the COVID crisis, and the many cases in her area. I haven't seen her in almost a year, and I don't know when I will be able to visit her again. In addition to all that, she fosters a young girl from a less fortunate home, who has since gotten a great job, is thriving in school, and is trying to help get on her feet. She is also trying to educate and motivate and inspire people to keep healthy via her own website and her Instagram account. As you can see from her accounts and website, she is one of the most caring and kind people I've ever met, but her soul is what amazes me regularly. She lives to help others, she learns and teaches and assists everyone, even when it isn't gainful for her. She helps our entire family with health issues as our 24/7 on call nurse, as I have been active duty for many years and am not always physically available to. She takes care of everyone before herself. She goes in every day, watching her friends and coworkers get sick and some even who have died, while still dealing with the chaos and the patients the best way she can. You won't find a better human being and I know there is no better sister. July 29th happens to be her 30th birthday, which I hope she enjoys this year. I tear up just reading this and thinking about her. Thank you for taking the time to read about my amazing sister".
Lauren's - #iSpiration story, submitted by Stephanie
---
Jami
"Jami has always been a nurse who goes above and beyond. She treats her patients like they're her family and provides them with the best care possible. Recently with the COVID 19 pandemic, she's jumped in head first to train in the ICU in preparation for the COVID surge. Outside of training for the ICU, she's also been a mentor to nurses and has been helping to train telemetry nurses to transition into working in the stepdown unit. She's helping them feel comfortable taking care of higher level acuity patients who are on ventilators. At the beginning of the Covid pandemic, her father suffered a stroke and has been hospitalized. She hasn't been able to visit her father at all due to the restrictions on visiting brought on by COVID. Despite not being able to see her father or take care of him first hand, she's never complained at all. She always shows up with a smile on her face and jumps in as a true team player."
Jami's - #iSpiration story, submitted by Sara
---
Susan
"Susan is a nurse practitioner that works with liver transplant patients. At the beginning of the pandemic, Susan stayed at an Airbnb close to the hospital to quarantine herself. She wanted to ensure that she kept not only her immunocompromised patients safe, but she wanted to keep her family safe as well ana minimize their exposures to her. She has had to turn her home into a makeshift office space to be able to provide Telemedicine appointments for her patients. She is constantly following up with emails and phone messages to be available to her patients and colleagues whenever they need her. She has made sure to purchase enough face masks, hand sanitizers and cleaning products to keep her friends and family supplied. She is caring, kind, compassionate and one of the smartest nurses that I know. She won't like the recognition because she's a humble person, but she totally deserves it!"
– Susan's - #iSpiration story, submitted by Sara
---
Without a doubt, our healthcare workers are our real-life superheroes, but it's also important to remember that they aren't superhuman. They are fighting this battle head-on. It is imperative for us to do our part and help flatten the curve. By social distancing, frequently washing our hands, and wearing our mask as recommended by the Center for Disease Control (CDC), we can beat this virus. In collaboration with our iSpiration program, we have our "Buy 1, Give 1" hand sanitizer donation initiative to help further protect and celebrate our healthcare heroes. CLICK HERE to nominate a healthcare hero as part of the program.